Where in the World Is Beaver Island?
Beaver Island is located on Lake Michigan, about 30 miles north of Charlevoix.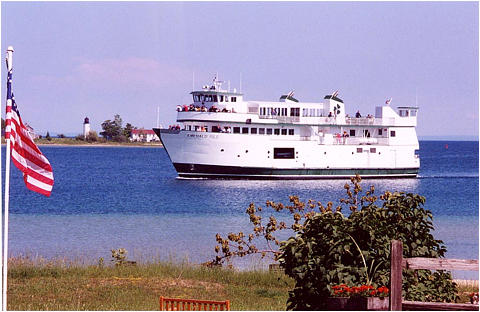 The Emerald Isle. Photo by Joseph O'Donnell, 2001
Getting There:
The Island is accessible by ferry from Charlevoix. The trip takes two hours and cars and bikes can be brought over. For more informatoin, see www.bibco.com - the Beaver Island Boat Company's web site.
If you're unseaworthy, the Island is also accessible from Charlevoix by plane. For more information, see www.islandairways.com - Island Airways' web site. The trip takes 15 minutes! (Or the Island has a second airline now, Fresh Air Aviation www.freshairaviation.net, that lands at the west side airport.)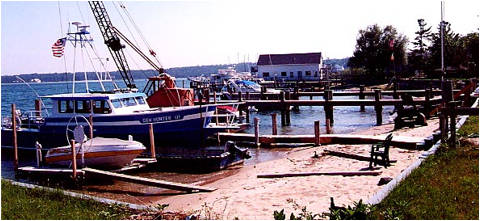 Beaver Island Harbor - the view from our ancestors' Peter and Mayme O'Donnell's house on Beaver Island. Photo by Joseph O'Donnell, 2001