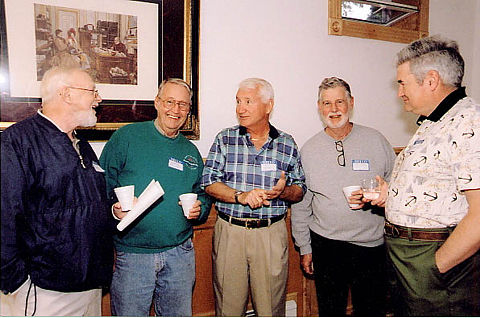 Peter, Charlie, Art Hanlon, James, Fr. Dennis O'Donnell, captivated by Art's Cliff hanging experiences at the Friday evening Social gathering.
By SC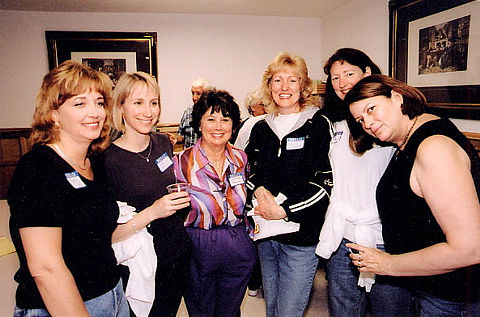 Kathy, Noreen, Therese, Mary Kay, Rose Ann, Kathy—Abundant Charm!
By SC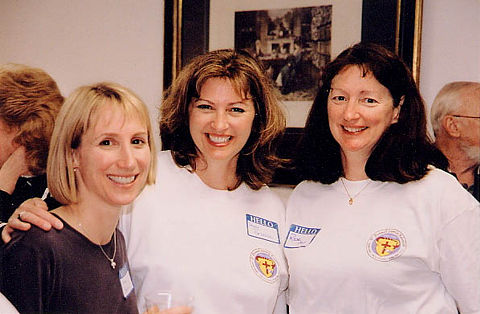 Noreen, Peggy, Rose Ann—Radiating loveliness.
By SC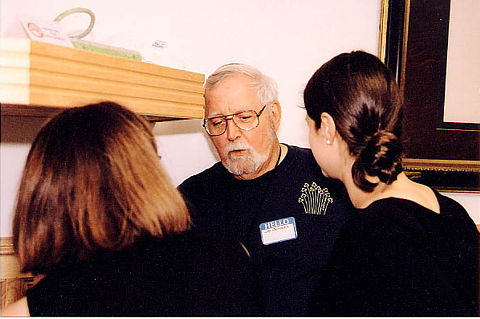 James "O'Donnell" Sunkes explaining his B.I. Genealogical Database of over 18,000 names. Jim was presented a Plaque for his achievement.
By SC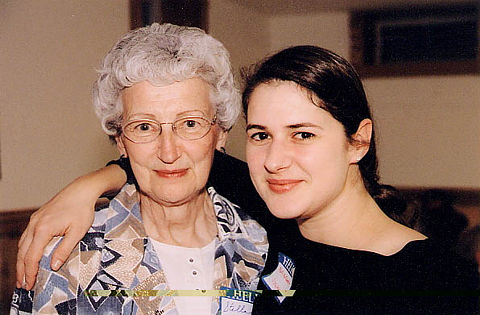 Stella O'Donnell & Mary Margaret O'Donnell.
By SC
Photos by: Steve Correll–SC; Joe O'Donnell–JOD; Mary Margaret O'Donnell–MMOD;
Jim Sunkes–JS; Chris O'Donnell–COD; Rose Ann Deford–RAD
Next Page - Saturday gatherings, Mass and dinner party »